"Internationally Accredited Business Relationship Manager"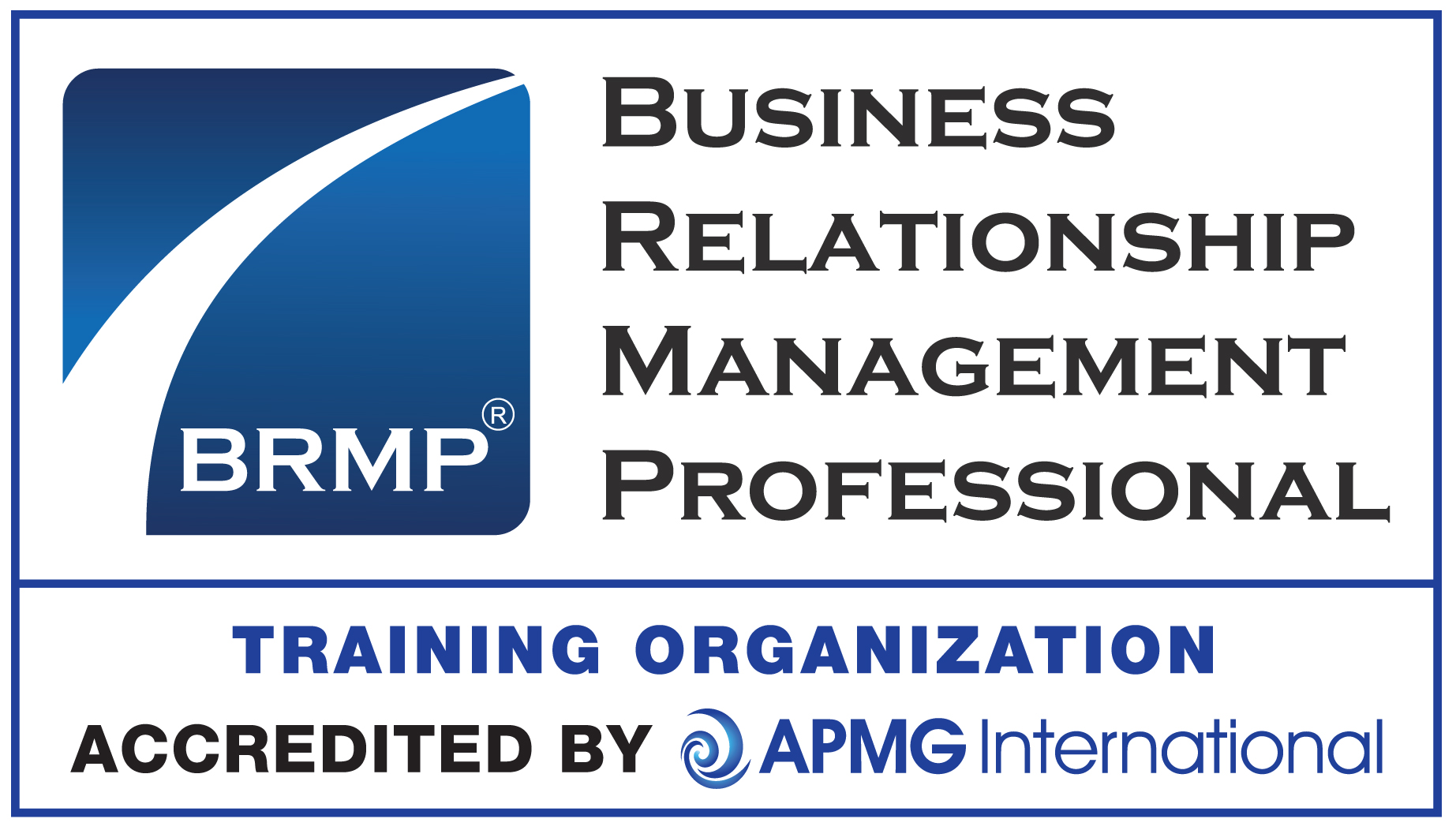 Business these days are all about relationships
Whether it be business to customer, business to business, or internal business provider the KEY FACTOR to success is relationships.
What most business owners don't realise is, to build better relationships, you NEED to be a Strategic Partner. This is the difference between and amateur and a professional organisation. This course will give yhou what is needed to achive tha goal.
Why GR8 Service Management
GR8 Service Management has worked with most of the largest organisations in Australia, we have helped many Shared Service Units improve the way they deliver services to their business. One of the key elements of thie process is developing and or maturing their Business Relationship Management functions.
The Choice for Relationship Professionals
This course focuses on the core competencies required to be effective in this increasingly demanding role of Business Relationship Manager. It is a balance between the concepts required to fulfill the course syllabus and real world experience of the customer/provider relationship.
Business Relationship Management Fundamentals
Strategic Partnering
Business IQ
Portfolio Management
Business Transition Management
Provider Domain
Powerful Communications
Exam on Day 3
This course is based on solid foundation of Business Relationship Management Institute (BRMI) BRM Body of Knowledge which has proven to be equally effective for all kinds of shared services providers including; IT, Human Resources, Finance, Legal, and external service providers.
This course is for professionals wishing to update their BRM qualifications
Project managers,
Business analysts,
Architects,
Service providers
Service Delivery managers
Account managers
Shared Services Representatives/Managers
Business partners and anyone else interested in business value maximization
Course Code: BRMPFdn
Course Duration: 3 days
Pre-requisites:
There are no formal pre-requisites for this training course attendees will be introduced to the core competencies required for successful Business relationship management
Course Benefits:
Benefits to you and your organisation;
Holders of BRMI Business Relationship Management Professional (BRMP®) credentials will be able to demonstrate their understanding of:
The characteristics of the Business Relationship Manager's role and what it means to perform as a Strategic/Tactical partner,
Contributing to business strategy formulation and shaping business demand for the service provider's services.
The use of Portfolio Management disciplines and techniques to maximise 'realised' business value.
Business Transition Management and the conditions for successful change programs to minimise value leakage.
The Business Relationship Manager role in Service Management and alignment of services and service levels with business needs.
The principles of effective and persuasive communication.
Enable an increase in the value proposition model within the customer/supplier relationship.
Key Topics:
This course covers;
Business Relationship Management Fundamentals
Strategic Partnering
Business IQ
Portfolio Management
Business Transition Management
Provider Domain
Powerful Communications
Exam on Day 3